Movie Night
Hard to believe, but this will be our 13th movie night, (otherwise known as Parent's Night Off), since we began this particular tradition in June 2009. Time flies, doesn't it?
Our next kids' movie night is scheduled for Saturday, May 21st. We'll supply the popcorn, pizza, and fruit drinks. As always, movie night is a great way to introduce friends to the dojo. So please bring a guest!
Senior Samurai
Our fellow student Lawrence has relocated for the summer up north.
Fear not, though. We can still keep up with him through his website, Senior Samurai. Lawrence has also posted pictures of the dojo, which you can find here.
Peter Bernath Seminar
A reminder that our seminar with Bernath Sensei is scheduled for Saturday, September 10th. Bernath Sensei is the chief instructor at Florida Aikikai, and is an Aikikai Shihan, or master instructor.
Please make plans to attend.
Train For Free
Help us grow the school! When you refer a student, you train free for the month.
Our student promotion applies to family members as well as friends, and can be combined with our family and quarterly discounts.
Easter Egg Surprise
The Easter bunny arrived a bit early at the dojo this year. On April 21, the Thursday before Easter, E.B. (Yes, he just goes by his initials. Yes, he can get away with it.) hid a few treats for our kids around the dojo. Class ended early, and as soon as the kids heard the words "chocolate" and "Easter", all bedlam broke loose. Below are a few pictures of the frenzied egg hunt.

Students in the News
Tatiana, one of our junior Aikidoka, competed in the 2011 First Coast Kids Triathlon at the University of North Florida. The triathlon is a fun and popular event that drew around 1400 Jacksonville kids, ages 5-15. Tatiana did well, finishing 27th among the nine year old girls, and 217th overall. Yes, that is out of 1400 contestants!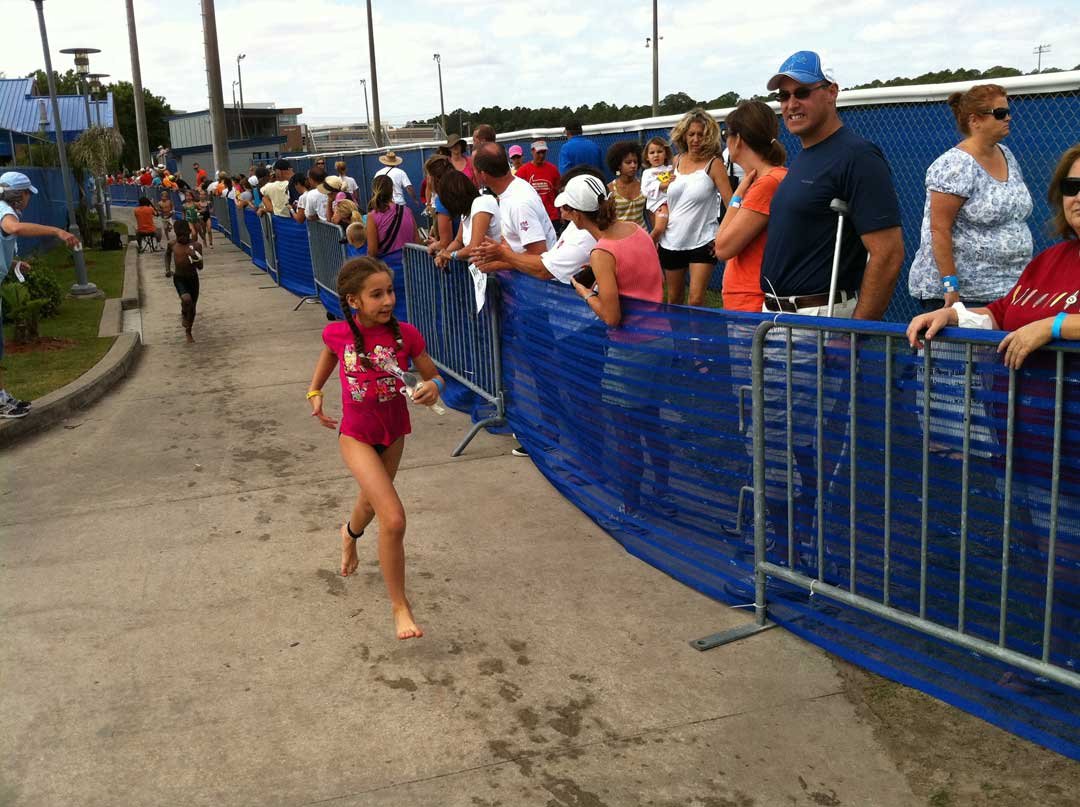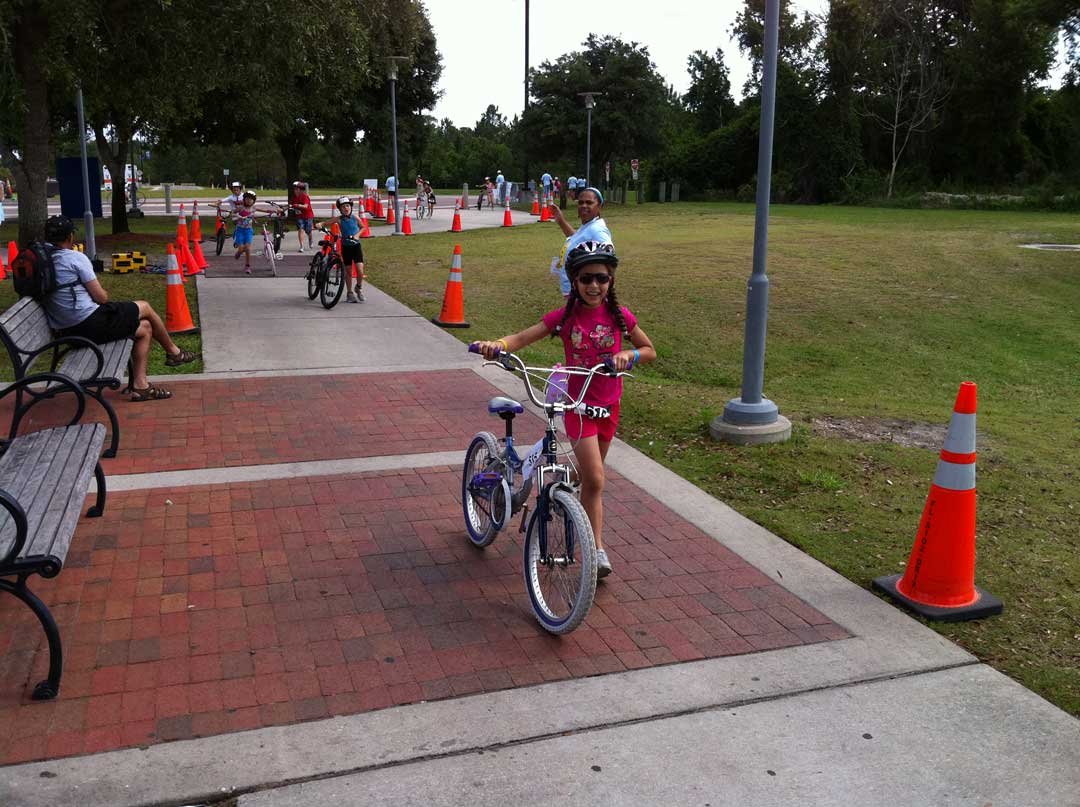 2011 Summer Seminar
Our 2011 Summer Seminar will be held on Saturday May 14th. Here's the plan: We'll have classes from 9:00 a.m. - 12:00 p.m., followed by kyu testing. After classes we plan on hosting a bar-b-que at the dojo.
The seminar will be no cost, and family members are of course invited. The idea is to welcome in the summer with friends, family, and fellow students. We will need a few volunteers, however, to help cook and bring food. If you are interested, please let us know.
We welcome your feedback, comments, and questions regarding our newsletter. You can post your thoughts on our blog. You can also follow us on Twitter, or join our Facebook group.